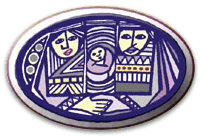 Welcome to The Birthing Family CenterSM Site
formerly the Birth and Bonding Family CenterSM
We are now birthing our Online Presence
With the Offering of "The Elder Speaks Series.SM"
This series will consist of monthly publications of essays from both Medical and Non Medical Professional Specialists serving the Birthing Family
In the year to come we will continue with the development of Video Interviews, Classes, Workshops, and Gatherings for birthing families with these specialists.
Just as when we were a brick and mortar store front, our approach will continue to be from the perspective of giving new pregnant and birthing parents a sense of the natural rhythms for gestating and birthing their young. The information including the exploration of the wise use of medical interventions when truly needed.
All programs will focus on sensitive approaches for each member of the nucleus birthing family during pregnancy, birth, and post birth through the first year…
Through this new site almost all of the services mentioned in the History of our brick and mortar store will become available through online venues and phone consultation. As we grow our referral service of sensitive practitioners across the country in the months to come, in person consultations will hopefully become available in your area as your local practitioners register with our referral service.
The Rhythms of Nature for giving Birth are Innately Encoded Within a Birthing Mother
The Wise Use of Medical  Interventions When Giving Birth
Traditional Remedies For Pregnancy, Birth and Post Birth Issue

Homeopathy
Acupuncture
Herbal Remedies

Nutrition For Pregnancy, Birth and Post Birth
Remedies for Avoiding and Coping With Pre Eclampsia Symptoms
Postpartum Recovery
An exploration of the Physiology and Psychological aspects of Postpartum Depression.
Parenting the Amazing Newborn
Adoption
Circumcision
Breast Feeding
Colic and Remedies
Grieving the Loss of a Child
The History of our Brick and Mortar Store
The Birth and Bonding Family CenterSM opened in the founder and director's home in 1988
In 1990 the 5 day Birth Support Doula Practitioner training was initiated by women wanting to know more about the approach practiced by the director. From this initial training, over 500 women, and a few men, trained in small intimate groups to serve the birthing family in the 70 trainings that followed.
From the assistance of many of these trainees, all of the center's growth from resident to storefront and the many services and events that were offered to thousands of birthing families over the years became possible.
By 1993 with the support of a group of the Birth Support Doula Practitioners the Center moved into a store front in Albany, California, this allowing our services to expand to successfully serve thousands of families during all stages of pre-pregnancy through first few years post birth in the years that followed.
The Center's drop in hours were Monday through Saturday 10 to 5.
There was always a comfortable chair & a cup of hot herbal tea available for all visitors, and a Birth Support Doula Practitioner available to provide one on one emotional and practical informative conversations in person, or by phone answered by a live person 99% of the time.
Our drop in services included an extensive Video and Book Lending Library and referral books to sensitive midwives – doctors – birth support doula practitioners lactation specialist – homeopaths – various body and massage practitioners.
The center became a trusted convenient place for families to drop in for an informational conversation, research an issue in our extensive book and video lending library, get a referral, use the restrooms, breastfeed, change a diaper etc. when out and about. No purchase was ever required and a sliding scale was always available for our educational service.
Our Educational Services Included:
Child Birth Preparation Classes for first Births
Refresher Classes for Subsequent Births
Support Groups for Pregnant and New Mothers
An Array of Workshops Including:
Breast Feeding
Parenting the Amazing Newborn
Infant Massage
Infant Development and Interactive Skills
 Monthly La Leche League Breast Feeding Support Group
All who visited and participated in the Center programs helped us to sustain a Small Retail Store by purchasing the quality products we offered for the New Family:
Comfortable Pregnancy and Breast Feeding Clothing
Comfortable Nursing Bras
Cotton Diapers
Organic creams, salves, tinctures, and tea remedies for mother experiencing sore nipples, hemorrhoids, not producing enough breast milk, and for the infant colic, diaper rash, and teething discomforts, etc.
Top Quality Breastfeeding and Bottle-feeding Products
Pumps for Sale and Rent
Nursing Pillows
High quality non toxic bottles, nipples, etc.
Specialty information and products for unusual breastfeeding issues such as:
Specialty Pumping Cups for Large nipples,
Apparatuses for the mother who wanted to breast feed yet could not due to breast reduction, etc.
Coping with Pierced Nipples or other issues
The New Native Baby Carrier the only carrier we found that really snuggled the newborn close to the mothers heart and provided easy access for breast feeding.
The Center also provided special support services, educational events, and gatherings.
Through many of the center's active years our Birth Support Doula Practitioner volunteered at our local community hospital providing on call 24/7 support services for birthing mothers.
Over the years our informational events included:
Dr. Klaus, Phillis Klaus, Dr. Kennell, and Penny Simpkin to share the newly forming Dona Organization.
Barbara Findeisen a founding member of the Association for Prenatal and Perinatal Psychology and Health
Susan Napierala, author of Water Birth a Midwife's Perspective
Ina May Gaskin, author of Spiritual Midwifery
These services continued to evolve until the center closed in 2003 due to the recession.
About the Founder
Founder and director of the Birth and Bonding Family Center, Sharon Ledbetter, is a mother and a grandmother. She has followed her path of study through an in-depth personal exploration of pre and perinatal psychology and academic studies, earning her BA and MA in social psychology with a focus on pre and perinatal psychology; these studies were followed by completing certification programs in the following: Childbirth Educator, Labor Coach, Birth Support Doula Practitioner, Pastoral Councilor, and Reiki Practitioner.
Since her trainings she has focused on the integration of pre and perinatal psychology with the many physiological aspects of giving birth and becoming family. As mentioned in the history section, her daily work at the center provided her the opportunity to interact with thousands of families providing her with an in-depth study of this integration.
Soon to be Published Book Series
Upon closing the center in 2003, along with spending more time with family and friends, Sharon continued to counsel privately with birthing families, and has gathered and correlated into a books series all she has learned from the numerous births she attended and the thousands of new families she had the privilege of working with. The book series addresses the birthing family's journey from pre pregnancy, pregnancy, birth, through the first year post birth and is currently in editing stage and soon to be completed and published.
Working Title of Book Series: "The Family Birth Series"
If you would like notification of "The Family Birth Series" publication, when a new Elder Speaks Essay or Interview is released, notification of upcoming online events, or to recommend an elder for our Elder Speaks Series, please fill in the following form.
We will not share your contact information.